Hey bloggers!
I have a few things for you today! First up, my July Currently with Farley at
Oh' Boy 4th Grade
!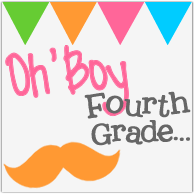 I'm supposed to have a Darius Rucker concert tonight...but right now it's raining (it's an outdoor concert)! So rain, rain GO AWAY!
I've been catching up on my scrapbooking this week! I'm working on my Vegas vacation (from December) and then moving on to baby belly & sono pics before the little man gets here in October! We still have settled on a name...it's a lot harder than I thought it would be!
We're also working on our house before baby boy gets here...We just put wood floors in the living room and are working on new carpet in the bedrooms & basement. I can't wait for it to be finished!
My best tip is to put yourself out there...don't be afraid to comment on blogs and make friends! :)
Next up, is a Saturday Snapshots linky with
Miss Nelson
!
Here are a few snapshots from my Saturday so far :)
Hubs woke up around 6:45am because he has 5 games to umpire today...Puppy, baby, & I decided to sleep a bit longer (until 11ish). When I got up, pup decided that he still wanted to sleep awhile longer.
And here is my wonderful pool...surrounded by big dark clouds. Boo!
Enjoy your weekend, friends!:)
Ps-Don't forget to enter my giveaway (only 1 day left)!
You just have to become a follow of my blog on Blog Lovin!
{Enter Here}